Paint and Paint Supplies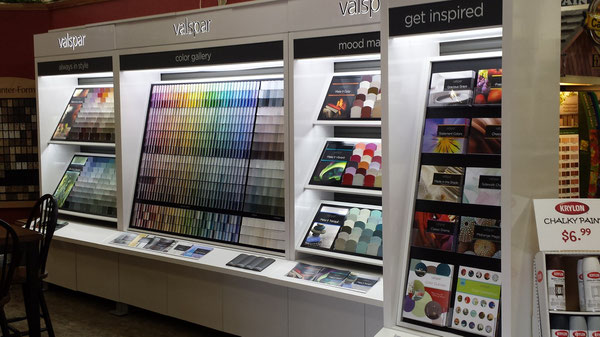 Color has the power to lift moods, brighten spirits and transform a room or wall. At Russell's Of Neillsville you can find hundreds of colors to choose from in our Design Center, or you can bring in an inspirational sample and we'll custom match it.
While working on your painting project, you can find all the supplies you need to transform a room. We have a full selection of painting accessories such as, brushes, rollers, paint trays, drop cloths, sandpaper, tape, and ladders to help you in those hard to reach areas.
Don't forget to see our wide selection of spray paint for those smaller projects. 
Some of our High Quality paint brands include: